Commercial Roofing Services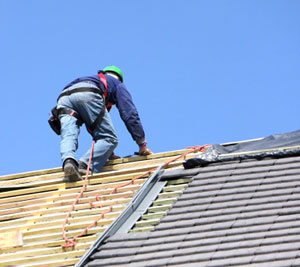 No matter what size your business or commercial building is, Catalfano Brothers is the best choice you can make when it comes to Delaware Valley commercial roofing services in suburban Philadelphia and the surrounding areas. We'll work with any of your architects and contractors to develop a customized roofing plan for your new commercial construction. Or, if you are the proud owner of an existing commercial structure requiring re-roofing, roof repair, gutter cleaning or emergency roofing services, we're here to help.
Our licensed, professional team of Delaware Valley commercial roofing experts have years of experience working on all kinds of roofing projects, and our commercial roofers are highly trained in the newest commercial roofing innovations.
There are many people that can be disrupted during a commercial roofing job at your Delaware Valley commercial property. Here at Catalfano Brothers our professional commercial roofers have learned the art of commercial roofing, from repairs to replacements. We understand what it takes to make each job as seamless as possible. Working closely with building owners and managers has proven to be a key factor for completing work smoothly. Our professional Oreland, suburban Philadelphia and Delaware Valley commercial roofing contractors are able to provide many options that will best meet the requirements of each building as well as offer service plans which will increase the life of your commercial roof. We know commercial roofing is hard, and that's why we strive to make the process as simple as possible – for you, your employees and your tenants.
Why Hire Us for Commercial Roofing?
Understanding the complexity of commercial roofing and commercial roofing repairs, our Delaware Valley commercial roofers offer constant support, quality service and prompt project completion while completing your commercial roofing project. We have over 40 years of experience serving suburban Philadelphia as an Oreland roofing contractor, and you can rest assured that you will receive top quality results when you contact us for Delaware Valley commercial roofing services.
Your commercial roof is probably the most important structural part of your Delaware Valley business. At Catalfano Brothers, we know that a damaged or incorrectly installed commercial roof – whether its a steel roof, metal roof, flat roof or made of roofing shingles – could lead to excessive damage to your building, make your working conditions unsafe, and ultimately cost you thousands down the road. So don't put off your commercial roofing repairs – call the experts at Catalfano Brothers and let our Delaware Valley commercial roofers get your roof back in tip top shape.
If you would like to learn more about our Delaware Valley Commercial Roofing services, please call us at 215-884-1266 or fill out our online request form.