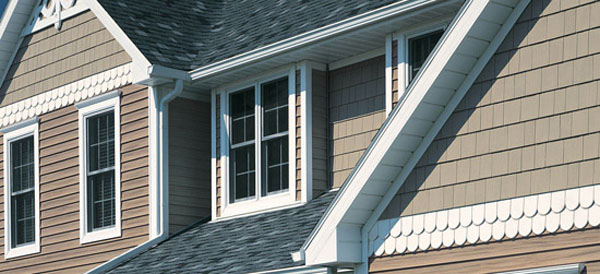 Vinyl Siding Repair & Replacement
Vinyl siding is a popular choice for Delaware Valley homeowners who want to improve the looks of their home without painting. There are several benefits to installing siding on your home. Vinyl siding is long lasting, durable, inexpensive and easy to maintain. Vinyl comes in a variety of grains, thickness and colors making it a practical choice for many homeowners.
One of the main reasons homeowners want to install siding is because it is long lasting and durable. Your Vinyl Siding contractor in Delaware Valley offer siding that should last for a very long time. Vinyl siding can stand up to most weather conditions without worry of severe damage. Newer vinyl is even stronger than the older versions and is less likely to crack and become brittle. In addition, vinyl siding can withstand years of sunlight without fading.
Vinyl is easy to maintain.
Over the long term, vinyl siding can be cost effective .
Vinyl siding comes in many grains and colors to suit most homes.
Why You Should Hire Us For Your Home's Vinyl Siding
The professional siding installation team at Catalfano Brothers is bonded, licensed and insured. We carry liability insurance and worker's compensation coverage. Additionally, we are also a certified James Hardie preferred siding company.
As a suburban Philadelphia professional Vinyl Siding contractor, we can provide you with all types of siding installation services like indoor, outdoor, residential and commercial Vinyl Siding to name just a few. Catalfano Brothers will make sure your belongings are protected and your family is safe as we complete your home siding project. We also offer a wide variety of James Hardie siding products. Let us do the work; there is no need to get your hands dirty!
If you are looking for Vinyl Siding in Delaware Valley, please call us at 215-884-1266 to speak to a Customer Service Representative or fill out our online request form.