Asphalt Shingles in Pennsylvania
Quality Pennsylvania Asphalt Shingles for a Low Price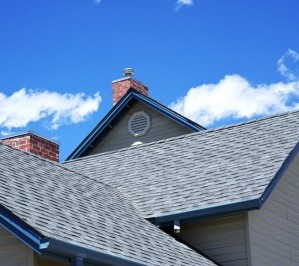 If you are going for a traditional look for your home, then you will want to continue with Pennsylvania asphalt shingles. And who better to put them on than Catalfano Brothers. We have been covering roofs for 15 years. Let us be the ones you call on first for all your roofing needs. We do both roof replacements and also repairs. Don't wait. Call us today as we'll provide you with a free estimate regarding our asphalt shingles.
We are a fully licensed and certified team of roofing experts at Catalfano Brothers. When you want the very best, then you call us as we are affordable and trustworthy. You won't have to call on another roofing contractor ever again now that we're around. We are you one-stop-shop for all your roofing needs.
One of the many reason why our customers love the Pennsylvania asphalt shingles is that they are more affordable than other types of roofing. So if affordability and a traditional look is what you're going for, then you've come to the right place.
You can't go wrong with a new asphalt shingle roof from Catalfano Brothers. You'll notice quite a difference in your home after we've installed your shingles. We will also keep your family safe from any and all falling materials and debris. We are safety oriented and take pride in the fact that we work so hard to maintain your safety.
Asphalt Shingles Make
All the Difference
We know just how much you value your roof. That's why we take care of it the same way you would. We will always have you covered when you purchase your asphalt shingle roof from Catalfano Brothers. Contact us today and see for yourself.
Give your home the look it deserves by cleaning it up. You can start by replacing your old asphalt shingles and replacing them with new ones. Even if you are in need of a repair, we'll replace your worn asphalt shingles and put new ones on.
You won't believe our prices as they are lower than other roofing contractors. Let us prove just how good we are at roofing by calling us today. You will not be disappointed at all. Let Catalfano Brothers be the ones to call when you need a new roof.
Just think of your Pennsylvania asphalt shingle roof as a future investment. When you have your roof put on by us, you'll be saving money down the road as you'll your new roof will last you a lifetime with the proper routine maintenance.
Our Pennsylvania Asphalt
Shingles Provide the Following Services
Affordable Roof Repair
Certainteed Asphalt Shingles
House Shingles
Pitched Roof Replacement
Residential Roof Replacement
Roofing Supplies
Roof Maintenance
Roof Repair
Shingle Colors
Shingle Replacement
Wind and Debris Protection
Wind Warranty
January 25, 2017
4 Warning Signs That Your Roof Might Be Ready For Replacement While most homeowners only begin to think that they need a new roof after they spot a serious leak in their ceiling, in […]
November 29, 2013
The Vocabulary of a Roof When you need to have a roof replaced or repaired you may find that your Philadelphia area roofer is speaking with a vocabulary you don't understand. To make sure […]
If you are interested in our Asphalt Shingle Roof, please call us at 215-884-1266 to speak to a Customer Service Representative or fill out our online request form.