Solar Solutions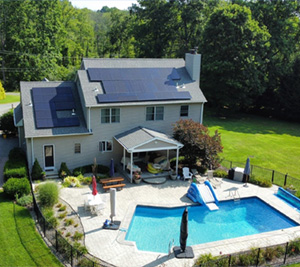 Catalfano Brothers, your trusted roofing expert, now introducing cutting-edge solar solutions for a sustainable future! With a solid reputation in roofing services, we're excited to expand our offerings to include solar energy systems. Our unwavering commitment to quality craftsmanship and customer satisfaction continues as we pave the way for eco-friendly energy solutions.
Experience Solar Excellence:
At Catalfano Brothers, we're not just about roofs – we're about powering your home with clean, renewable energy. Embrace the advantages of solar energy with us and enjoy a range of benefits that extend far beyond just cost savings:
Cash Purchase Convenience: If you prefer an upfront payment, our reduced cash purchase options provide you with flexibility and savings, making solar energy easily accessible.
Extended Warranty: Your peace of mind matters to us. Catalfano Brothers proudly offers 30-year warranties on solar installations, safeguarding your investment well into the future.
Federal Tax Credit: Take advantage of the current 30% federal tax credit when you switch to solar with Catalfano Brothers. This substantial incentive significantly lowers the overall cost of your solar investment.
Flexible Financing: We understand that each homeowner's financial situation is unique. That's why we offer $0 out of pocket loan options, making the transition to solar a budget-friendly choice for all.
Pennsylvania Solar Renewable Energy Credits (SRECs): By embracing solar energy with us, you're not just benefiting your household but also contributing to a greener environment. Earn Pennsylvania Solar Renewable Energy Credits as an additional perk.
Premium Solar Equipment: Our dedication to quality is evident in every facet of our service. We utilize top-tier solar panels and components, ensuring your solar energy system performs optimally and endures for years to come. We partner with Enphase, Solaredge, Qcell, REC, SPAN and more!
Effortless Solar Estimates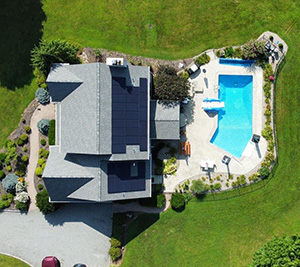 As a valued Catalfano Brothers customer, we prioritize your convenience. Our hassle-free estimates utilize advanced satellite imaging technology, allowing us to provide accurate quotes for your solar installation without the need for an on-site visit. This streamlined process not only saves you time but also ensures precise estimates.
Join us in Embracing Sustainability:
Catalfano Brothers has been synonymous with exceptional roofing services, and now we're expanding our horizons to offer sustainable energy solutions. With our extensive experience, commitment to excellence, and focus on customer satisfaction, you can rely on us to provide solar services that align with your values and needs.
Contact us today for a complimentary solar estimate, and embark on a journey toward a brighter, more sustainable future for your home – powered by the sun. Together, let's make strides towards a cleaner, greener planet with the energy of Catalfano Brothers and the sun by your side.