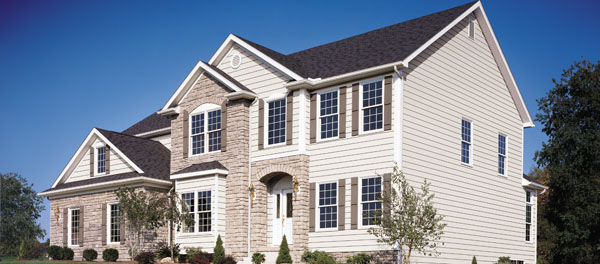 Roof Repair Services
The average life of a residential roof in the Delaware Valley and suburban Philadelphia is between 10 and 15 years. Many of our Northern Pennsylvania roofing customers are not aware of the savings they could get from proper long-term roof maintenance and care by expert residential roofing experts. Catalfano Brothers has the training and expertise to not only repair and replace your roof but also keep it maintained over the years.
Did you know, in many instances, your roof can be repaired saving you thousands of dollars in needless expenses. But many Delaware Valley roof repair contractors will tell you that a replacement is needed because they can charge you more money for a complete roof replacement. In fact, most roofing companies in the Delaware Valley area don't even touch repairs. All they want to do is go around slapping new roofs on homes, many times carelessly, which can void your manufacturer's warranty.
Typical roof repair may involve a partial or complete replacement of existing underlayers, using ice and water shield, particularly on older and flatter sloped roofs. Our roof repair contractors have been with us for a long time, so their skills and workmanship satisfy our demand for quality installation and safety. We always aim to exceed industry standards with our attention to detail as we follow the manufacturer's specifications. Although the majority of homes in the Delaware Valley area have asphalt shingle roofs, we also install specially roofs such as synthetic slate.
Why Hire Us For Roof Repairs?
When homeowners in Delaware Valley and the surrounding areas of suburban Philadelphia need roof repairs, they often turn to Catalfano Brothers. We are a professional roofing repair contractor that is locally owned and operated in Oreland, PA with years of experience taking care of the roofing needs of homeowners throughout Delaware Valley in Pennsylvania.
We offer free roof repair inspections and estimates, and we are known for our 10 Year Labor Warranty. Should your roof repairs be necessary due to insurance claims, you can rest assured that Catalfano Brothers will take care of you. We are insurance recovery specialists, and we will deal with your insurance company for FREE if it applies.
If you are looking for Roof Repairs in Delaware Valley, please call us at 215-884-1266 to speak to a Customer Service Representative or fill out our request estimate form.