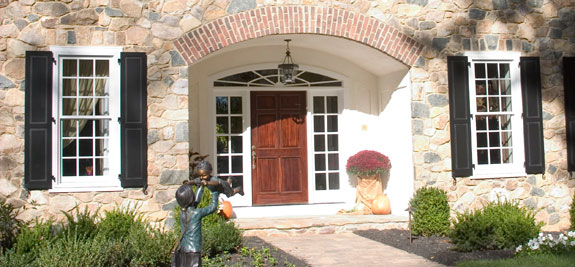 Door Replacement Services
Are you considering purchasing a new door for the front of your Delaware Valley area home? Have you spent countless hours wondering what will be the best material for the unit? Should it be wood? Should it be fiberglass? Should I paint or stain? No matter what your questions may be, our suburban Philadelphia door replacement contractors can handle them all.
At Catalfano Brothers, we are here to help you relieve the headache of door replacement. With our years of experience we can help you choose what type of door will best suite your needs. With Catalfano Brothers you can expect an expert installation, quick and professional.
The experts of Catalfano Brothers take pride in every project we begin. This pride shows in our finished room addition projects with professional quality each and every time. We approach every Delaware Valley door repair or replacement project with the highest level of professionalism and quality craftsmanship.
Why Hire Us For Replacement Doors?
Catalfano Brothers only works with highest quality replacement door products, and products that we would use in our homes. Our Delaware Valley replacement door specialists have vast knowledge and provide superior service that surpasses the competition. When we come into your home, we treat it with the utmost care and respect as if it were our own home. You can guarantee that we will never sell you a product or service that you will never need, just for us to make a sell. Our goal is to provide the best work, excellent customer service and save you time and money.
If you are looking for door replacement services in Delaware Valley, please call us at 215-884-1266 to speak to a Customer Service Representative or fill out our online request form.