Bucks County Window Replacement – Bucks County PA
Call (215) 884-1266 for Bucks County Window Replacement Services
Bucks County Window Replacement Contractors in Bucks County Pennsylvania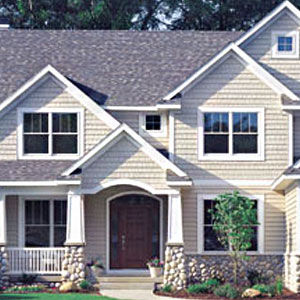 Catalfano Brothers is the premier Bucks County window replacement contractor that provides replacement windows, window repairs, window installation and home replacement windows in Bucks County, PA. With over 15 years of industry experience as a replacement windows contractor, we specialize in providing quality window repairs, window installations and window replacements for residential and commercial buildings in Bucks County, Pennsylvania and the Chester County area. You can rest assured that when you work with Catalfano, your window repairs will be done quickly and efficiently. We are skilled in installing, repairing and replacing a wide variety of windows and use only the highest quality products.
Windows are the key line of defense between you and the elements, and upgrading to energy efficient windows in Bucks County, PA will help you cut back on your heating and cooling costs, saving energy in the process. It is now easier than ever to upgrade to reliable, energy efficient replacement windows. Catalfano provides these windows as well as replacement window maintenance services. Our contractors all have the experience necessary to get your job done right and have the tools to do so, no matter the size of the job. When you're looking for quality window replacement and maintenance services in Bucks County, PA, work with Catalfano Brothers, a company you know you can trust.
Bucks County Window Replacements and Repairs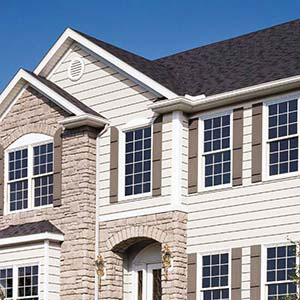 If you're looking to save money for your home in Bucks County, getting window replacements can help with lowering your utility bills. We can repair or install new windows that will update your home's appeal and functionality, which is great if you're looking to start remodeling as well. At Catalfano Brothers, we understand what it takes to make each window replacement job as seamless as possible. We work closely with building owners to ensure work is completed smoothly. Our professional window installers can provide many options to best meet your or your home's requirements. If you have any questions or concerns, our experts make themselves available to answer them for you.
When you get replacement windows from Catalfano in Bucks County, Pennsylvania, we can provide an accurate estimate upfront before any work is done. That way, if you have a budget you need to stay in, we can work with you to come up with the best solution for your situation. If you have a schedule that you need us to work around, please feel free to let us know so we can come up with a proper plan for your new windows. Older windows can lose a lot of air which increases the cost of heating and cooling. When we're done, you can look forward to saving money on your energy bill along with having beautiful new windows for your home. If you need new windows for your Bucks County property, contact Catalfano Brothers and we'll get the job done for you.
Our Bucks County Window Replacement Services Include:
Window Repairs
Window Replacement
Window Installation
Energy Efficient Windows
Window Inspections
Residential Window Replacement
Commercial Window Repairs
Window Glass Repair
If you need Bucks County window replacement services or are searching for replacement window installers in Bucks County, PA and the surrounding area, give Catalfano Brothers a call at (215) 884-1266 or contact us here to request a free estimate.
---
Catalfano Brothers

Serving Bucks County & Chester County
Phone: (215) 884-1266
Hours: Monday-Friday: 8:30am – 5:00pm

---