Metal Roofing Contractor
Pennsylvania Area
Pennsylvania Metal Roofing That Lives Up to Your Standards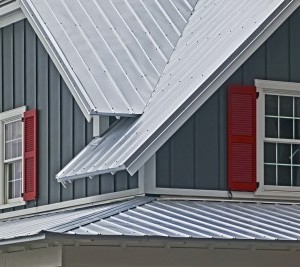 If you need Pennsylvania metal roofing, then you should contact the only roofing contractor that can provide you with a quality metal roof that looks good and is affordable. At Catalfano Brothers, we will use our 15 years of experience to ensure that you get the best metal roof possible. Call us today and we'll have your roof on in no time.
Contact us for a free estimate. Our estimates will come in much lower than other roofing companies because we realize that our customers are what keeps us going. Don't delay, call us today and let's get you a new metal roof.
Pennsylvania Metal roofs are a great alternative to traditional shingle roofs. When you purchase a metal roof from Catalfano Brothers, you are getting a quality roof at half the price that other roofing contractors charge. We want to be your only roofing provider. That's why our estimates come in so low.
Another reason why our customers like our Pennsylvania metal roofs is they are durable. Metal roofs last much longer than traditional shingle roofs. Call us today for more details regarding your new metal roof, today.
When it's time to replace your old roof with a new one, then call the pros at Catalfano Brothers. You'll be able to speak with one of our friendly and helpful sales associates. They'll be able to answer any questions you may have regarding metal roofs.
Don't wait to have your metal roof put on. Call us today as we can be out to your home as soon as tomorrow for an estimate. We know that you're going to like our quality of metal roofs. When you purchase your metal roof from Catalfano Brothers, you are getting the best.
Only the Best Metal
Roofs Money Can Buy
For over the past 15 years, our reputation has been built on our roofing services. We take pride in the fact that our metal roofs are great sellers and we appreciate our customers so much that we go the extra mile for them, always.
If you want a new Pennsylvania metal roof, then call in the roofing experts today at Catalfano Brothers. You can read reviews of our roofing service on Angie's List. Please call today as we'd love to install your new metal roof. We'll be waiting to hear from you.
Remember, at Catalfano Brothers you'll be treated like one of the family. We guarantee that you're going to love our metal roofing service as we offer our decade's worth of experience and loyalty. There's no reason to go elsewhere. Call us today for more details.
Our Pennsylvania Metal Roofing
Provides the Following Services
Corrugated Metal Roofs
Standing Seam Metal Roofing
Sheet Metal Roofs
Metal Roof Installation
Metal Roof Panels
Affordable Metal Roofing
Metal Roofing Supplies
Colored Metal Roofing
Galvanized Metal Roofing
Roof Insulation
50 Year Warranty
Weather Resistant Roofing
January 25, 2017
4 Warning Signs That Your Roof Might Be Ready For Replacement While most homeowners only begin to think that they need a new roof after they spot a serious leak in their ceiling, in […]
November 29, 2013
The Vocabulary of a Roof When you need to have a roof replaced or repaired you may find that your Philadelphia area roofer is speaking with a vocabulary you don't understand. To make sure […]
If you're interested in a metal roof from us, then please feel free to give us a call today at 267-767-1893 to speak with a representative or simply fill out an online request form.