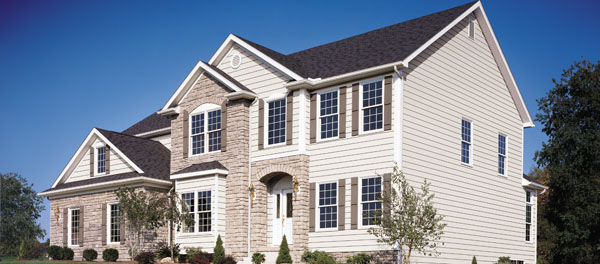 About Catalfano Brothers
Our Delaware Valley roofing contractors here at Catalfano Brothers have over 15 years of experience in roof repairs and replacements. The Catalfano Brothers team has the knowledge to get the job done, on time, and in the right way. All of our work is done in house and all jobs are supervised by the owner, in order to make sure everything is done in the proper manner. We take the time to get your roofing project done the best way we know how.
For over fifteen years, the experts at Catalfano Brothers have fulfilled the roofing needs of suburban Philadelphia, Delaware Valley and the surrounding area. Our North Philadelphia roofing experts can handle everything from inspection services to complete roof repair and replacement projects. We maintain the highest standards of professionalism and remain dedicated to expertly crafted roofing services and superior customer service.
When you partner with Catalfano Brothers for your remodeling project, we respect your trust in us. We understand that you're counting on us to oversee your project with integrity, professionalism and reliability. We don't make promises we can't keep, so we always meet our deadlines and exceed your expectations.
We are a family owned and operated roofing business located in Oreland, PA that has been providing suburban Philadelphia roofing installations, repairs and remodeling for over 15 years. Catalfano Brothers maintains the highest standards of professionalism, with financing available for those who wish to take advantage of it. At Catalfano Brothers we value all of our customers! That is why our customers make us #1 for all of their roofing needs in Oreland, suburban Philadelphia, and the Delaware Valley, Pennsylvania.
Roofing Manufacturers We Services in Delaware Valley
Here at Catalfano Brothers, we are an Owens corning certified roof installer, as well as a Certainteed certified roof installer. We can also provide service or installation for any of the following manufacturers brands of roofing:

What Homeowners Are Saying About Us
Great Company!! We have had them out twice to clean our gutters and they did a very professional job with very reasonable pricing. Charlie is super prompt and always returns phone calls. I would HIGHLY recommend this company. Great service!!
Stephen Loomis – Twining Rd. – Oreland, PA – Delaware Valley
January 25, 2017
4 Warning Signs That Your Roof Might Be Ready For Replacement While most homeowners only begin to think that they need a new roof after they spot a serious leak in their ceiling, in […]
November 29, 2013
The Vocabulary of a Roof When you need to have a roof replaced or repaired you may find that your Philadelphia area roofer is speaking with a vocabulary you don't understand. To make sure […]
If you're looking for suburban Philadelphia Roofing Contractors or Roofers in Delaware Valley please call us at 215-884-1266 today for a free estimate or complete our request estimate form.