Chalfont Roof Repair
Call (215) 884-1266 for Roof Repair Service in Chalfont PA
Chalfont Roof Repair Company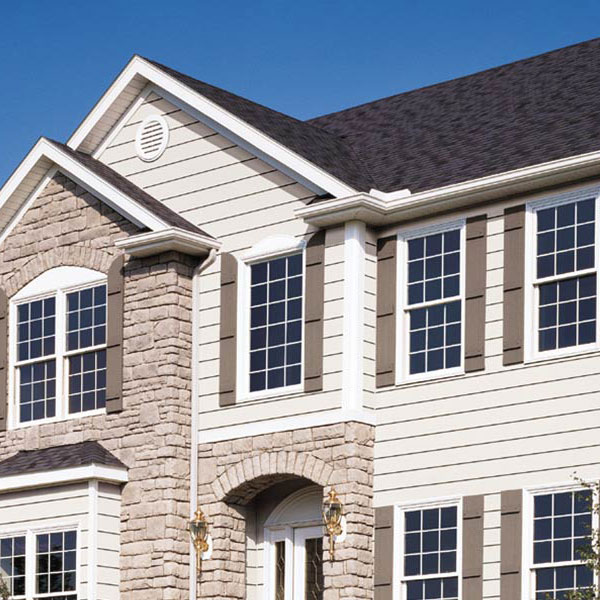 Finding a trusted contractor in the Chalfont PA area to complete your roof repairs can be hard to come by. Catalfano Brothers prioritizes the safety of their customers above all else. The people and belongings within your home or commercial property are irreplaceable and making sure the roof above your head is sturdy is paramount. Unlike other roof repair contractors in the Chalfont PA area who will make quick repairs that result in more leaking and damages down the line, Catalfano Brothers guarantees you'll be happy with the workmanship of our roof repair services. We service the local Bucks County area for all your roofing repair needs.
There are times you can easily identify if your roof is in need of repairs. If your shingles are curling or moss is growing on the surface of your roof, consider giving Catalfano Brothers's professional roof repair experts a call. Our roof repair company is the best in the Chalfont PA area. Not only will our expert roofers ensure that all of your roof repairs are addressed, we will also discuss with you the options for a roof maintenance plan. With this plan, you will be able to have annual roof inspections from the best residential roofing contractors and commercial roofers in the Chalfont PA area. Call (215) 884-1266 today to protect yourself from severe roof damages before they occur.
Chalfont Roof Repairs & Replacements
Your roof serves as an umbrella that protects the people and property within your home or place of business from the elements throughout the year. Whether your roof damages were caused by wind, rain or ice, making sure you get roof repairs done correctly and promptly is a must. The roof repair specialists at Catalfano Brothers can save you thousands in repair costs to your home with their prompt roof repair service. Additionally, we work hard to distinguish between when your home needs a roof repair and a full roof replacement. Don't let other Chalfont roof repair companies cost you thousands of extra dollars for a roof replacement when a repair is all that's needed!
Signing up for a roof maintenance plan will help prevent roof damages before they occur. Routine roof inspections will allowed our roof repair company to assess vulnerable areas on your roof before major damage occurs. Call Catalfano Brothers today to learn more about the roof maintenance plans available in the Chalfont PA area.
Chalfont Roof Repairs After Storm Damage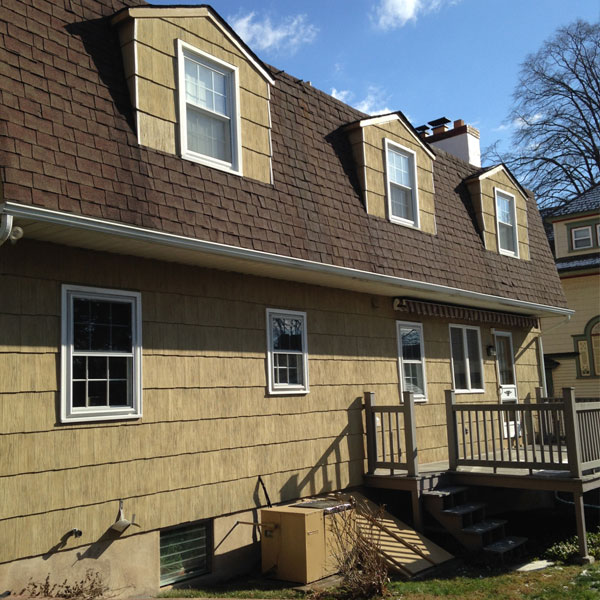 Has your roof seen recent storm damage? Don't wait! Call Catalfano Brothers today to get your roof repairs addressed as soon as possible. The sooner your roof damages are assessed and repaired, the less you will have to pay for roof repairs and replacements in the long run. A leaking roof is not something to be taken lightly. Roof leaks need to be addressed as soon as possible in order to prevent a number of hazards from ceiling or attic damage and even damage to the structural integrity of your home if ignored for too long.
Even if the storm is still rolling through, Catalfano Brothers's team of roofing contractors will come out to make temporary roof repairs until the weather is acceptable enough to apply a more permanent solution.
Unfortunately, bad storm damage can happen to anyone in the Chalfont PA area. Not only will our roof repair contractors work to protect the integrity of your commercial property or home, our roofing company can also coordinate with your insurance company for your insurance claim. We will make sure you receive the full compensation to which you are entitled. When you choose Catalfano Brothers to assess your storm damages and perform your roof repairs, you are guaranteed quality workmanship and will be treated with the honesty you deserve.
Our Chalfont Roof Repair Services Include:
Roof Repairs
Roof Replacement
Residential Exterior Remodeling
Commercial Roofing
Siding Replacement & Repair
Replacement Windows
Gutter Repair
Door Replacement
If you need Chalfont siding installation services or are searching for siding installers in Chalfont PA 18914, give Catalfano Brothers a call at (215) 884-1266 or contact us here to request a free estimate.
---
Catalfano Brothers

Serving Chalfont & Bucks County
Phone: (215) 884-1266
Hours: Monday-Friday: 8:30am – 5:00pm

---