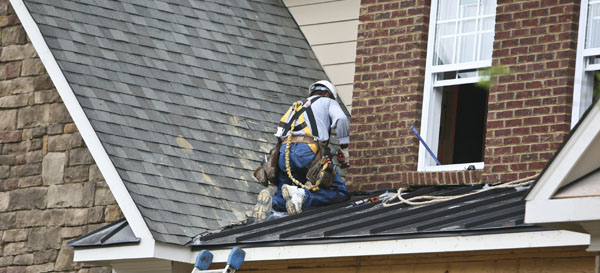 Roof Replacement Services
Your roof serves as an umbrella for your entire home, protecting the structure as well as its contents from weather. When your roof is old and damaged, make roof replacement a priority project. Unlike many home improvement projects, replacing your roof is not a choice. With some types of roof problems, you'll need to choose between roof replacement or roof repair. Two factors are crucial in this decision: first, the extent of the problem, and second, the age of your roof. A leaky roof can damage ceilings, walls, and furnishings. To protect Delaware Valley homes and their contents from water damage, Catalfano Brothers can repair and install a new roof for your home.
Does Your Home Need a Roof Replacement?
You've Got a Leak.

Leaks can do more damage than just to the ceiling of your Delaware home. Often a leak has done damage to the framework of your home before it actually enters the home.
Save Money.

More often than not it is much cheaper to have the roof done than to wait until you have a problem. Once damage has occurred to the interior ceiling of your home it is almost impossible to repair it back to the original appearance.
Resale Value.

A new roof will add more than just the value of the roof itself. A new roof can add a whole new look to the entire property. It will dramatically change the appearance of the home and add greatly to the homes appeal.
Peace of Mind.

Our professional Delaware Valley roofing contractors will give you an honest, professional, opinion of the condition of your roof. If you chose to have your roof replaced you will have the peace of mind that comes with knowing you have a professionally roof replacement.
If you are looking for Roof Replacement in Delaware Valley, please call us at 215-884-1266 to speak to a Customer Service Representative or fill out our online request form.